New to PA?
Moving to a new state can be a chaotic process. Not only are you moving to a new place and finding a new home, you have to obtain a PA license and title. At Tags and Title Transfer Co., we can help you make an easy transition by assisting with your out of state title transfers.There are a few steps prior to transferring your out of state title. First you must obtain a PA license, and PA insurance. When you move to PA, you have 60 days to swap your out of state license for a PA license. If you wait any longer, you'll be required to labor through the whole testing process as if you were a new driver. To apply for a PA license, you must do so in person at the PA Driver License Center. The closest PA Driver License Center near our locations is the Allison Park Drivers License Center. DMVs are also responsible for photo changes and new drivers tests.
Tags and Title Transfer Co. is a full service agency, with a specialty in out of state transfers. Our employees are friendly and knowledgeable, and pride themselves on the quickness and efficiency of the out of state transactions. If you have any questions about the services we provide, please call or visit any of our locations, and we will be happy to assist you.
Does your car have a loan associated with it? We can start your title transfer online! Simply provide your lienholder information below and one of our agents will request your title.*
Transfer fee applies*
We are a bonded messenger service with the Commonwealth of Pennsylvania. The above named customer has come to us for assistance in registering their out of state vehicle. Pennsylvania is a title holding state, therefore we need to receive the title from you. Once the paperwork is completed, PennDOT will send you the new Pennsylvania title. This process can take anywhere from 2-8 weeks. You can call the telephone number listed above with any questions. Thank you for your assistance in this matter.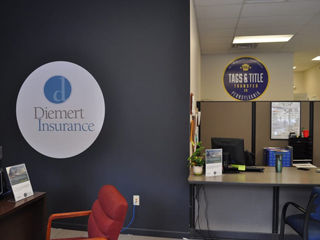 After your visit to the Driver License Center, and have PA insurance, you then come to any of our locations to transfer your out of state title. Bring with you the following to any of our locations:
Original title of vehicle.
Vehicle must be present so we can verify the VIN#
PA insurance (binder or ID card)
PA drivers license
Bill of sale for new purchases within 6 months
Proof of sales tax paid with new purchases or gifts. Gifts need proof of tax paid by previous owner
Cancelled check or letter from DMV saying tax was paid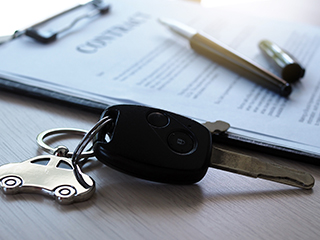 For leased vehicles you additionally need the following items:
Power of attorney from leasing company
Pennsylvania tax exemption number
For all of your Pennsylvania insurance needs, simply fill out the form below and one of our licensed agents will reach out to provide you a quote!