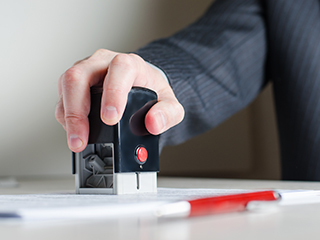 Need a document notarized, but don't have the time to get it done or are not able to come in? Tags and Title Transfer Co. now has a mobile notary service that can come to you!
The mobile notary service is through appointment only, which you can schedule through emailing tagsnebo@gmail.com, or calling one of our offices. Appointments must be scheduled a week in advance, and confirmed through an email or phone call from one of our employees.
Our notaries will go within a 15-mile radius of our shops. All notaries will be completed to the employee's discretion.
Our employees are friendly and knowledgeable, and pride themselves on quick and efficient transactions. With our mobile notary service, you can now have the quick transactions without the hassle of leaving your home or office! For more information or to set up an appointment, please call or email us! We'd love to answer any of your questions.